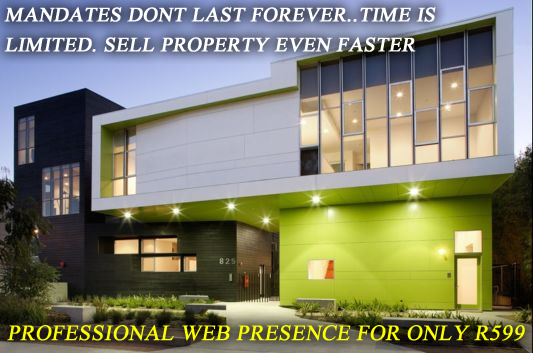 INVESTING IN REAL ESTATE:
Property is the one investment in life that appreciates with time. This means the value of property increases every year and smart investors know this. Apart from just investment, people also like to have their own house as opposed to renting from a landlord.
We provide a medium for buyers and sellers alike to meet on an online platform. Our Real Estate Websites will help by giving your Real estate company the exposure that it requires so that buyers can find you easily. Buyers of property unlike buyers of automobiles are not GEO specific. This means any person anywhere in the world will buy a property in your area. Someone that wants to invest in a property today for their retirement further down the line will go online and you have to make sure that you are there.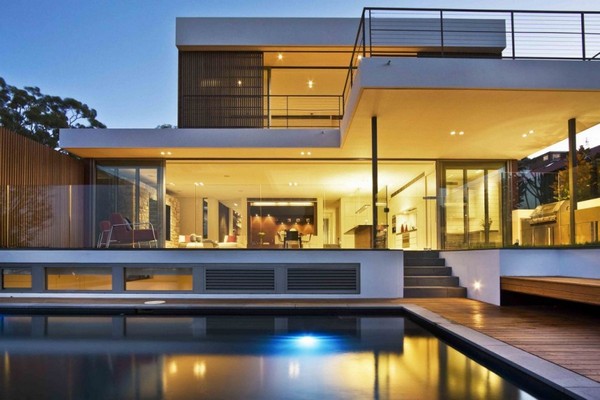 NEWSPAPER ADVERTISING:
Advertising in the newspaper is very expensive if you have many properties that you want to sell and at the same time and not every person will buy a newspaper. The smart buyer has now gone online. He is looking for property on the internet and you have to be there because your competitor has already harnessed the power of cost effective online media advertising.
We offer our awesome standard website features that is unbeatable by far. Also included are the following features: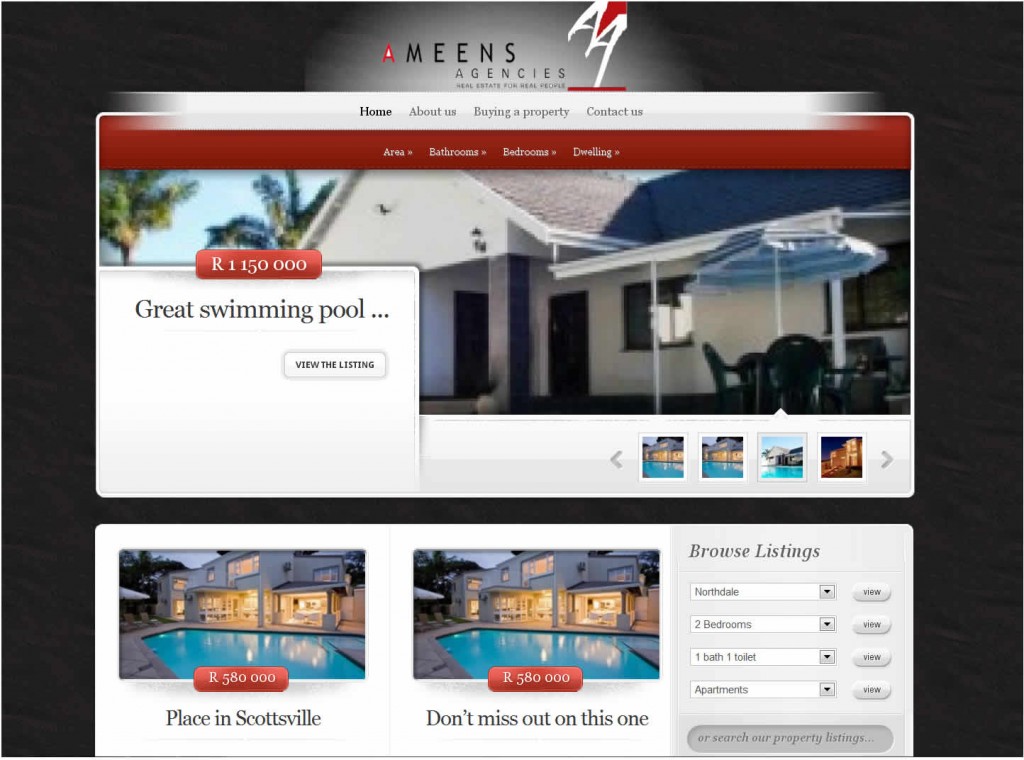 Your brand - Fully customised website theme showcasing your brand and corporate identity. Get recognised immediately and instill brand awareness.

No property limit - We offer no property limit in terms of property uploading. Advertise a few hundred properties with no additional cost.

Advanced search functionality - Presented with drop down boxes so that a user can define their search criteria and get to where they want to go quickly. The drop downs are fully configurable by the webmaster

Google map integration - Your property location is pin pointed on Google maps. Users can easily get directions to the advertised property.

Advertising space - Sell advertising space on your website to generate more revenue for your business.

Blogging platform - Have a blogging platform where you can post informative articles for a rich user interaction. Become the authority of property and be the website guru where you are the trusted source of information.

Gallery - Showcase your properties with multiple images. Invoke interest in your products by offering eye catching images.

Social media integration - Get your users to interact with you on various social media platforms. Be it Facebook, Twitter, YouTube or Pinterest…we create the links to make your image more noticeable.

Property alert and subscription form - Provide your customers with a medium to get your latest advertised property right as well as your newsletter right into their inbox. Create a following and deliver the best content.

Mortgage calculator - Give buyers an indication to how much their new acquisition is going to cost.
And get all this and much more for just R599 excl. VAT/month
FREE SETUP AND TRAINING, COMPREHENSIVE SUPPORT
This offer includes our beginner hosting package with comprises of 250mb web space and 5 e-mail addresses.