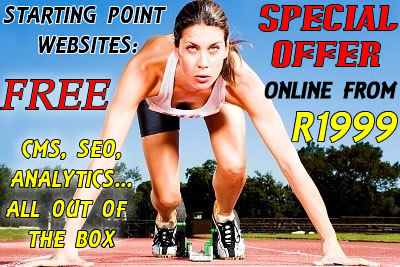 Every business needs to have an online presence no matter the size of your organisation. There are more people searching for goods and services on the World Wide Web than ever before. Most companies do not have sufficient funding available at once to take complete advantage of the online space. We have responded positively to that situation by creating the starting point range of affordable websites.
Our affordable web design offer works with milestones. To simplify things a little, the starting point range works by commencing with a 2 page professional looking website that is individually designed to maintain a consistent look for you organisation. We do not use cookie cut templates which means that your website will not look like any other website on the internet thereby preserving your corporate look and individuality. Further to this, all our websites are responsive which means they adapt to display optimally on any device.
AFFORDABLE PRICE:
So from as little as R1999 for a 2 page website, you will get a truly credible looking content managed website which you can edit yourself that you can build on and as you get more cash, to eventually add unlimited pages, blogs, multiple galleries, social media integration, flash and e-commerce. In fact, the sky is the limit to your untold imagination. We also offer give free training and also supply you with a handy guide for offline reference. But hey, if you choose to not use our guide, we are just a phone call away and we have a land line that is always available.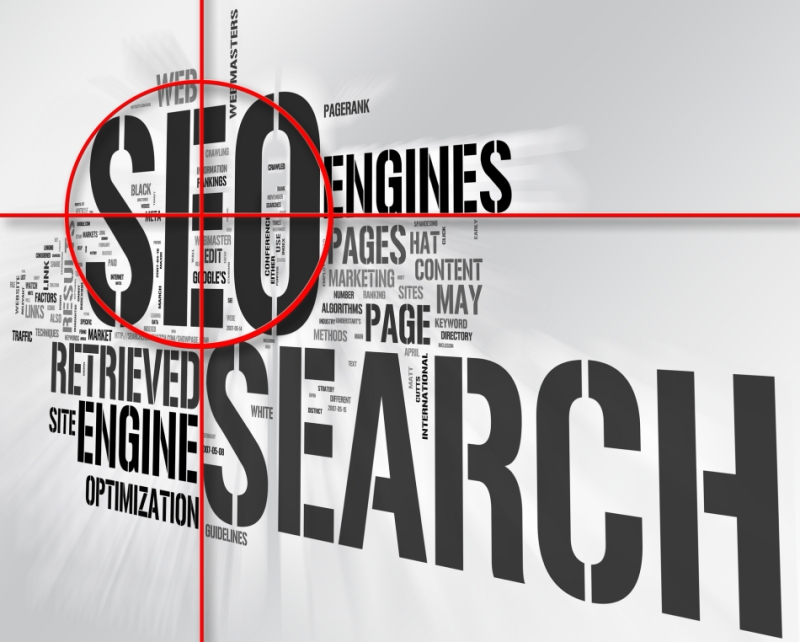 SEARCH ENGINE OPTIMISED:
You get SEO from day one with proper keyword research that targets the correct audience as well as website measurement and performance tool in the form of analytics so that you can see who your visitors are and where they from and best of all, how they actually got to your website.
In order to upgrade your new unique looking website from the beginners starting point, you will only need to pay us the difference between the various options or alternatively, go for the full complement of features right now. It really is that simple. The reason you would want to move along the various milestones is because the more pages that you have on your website, the more keywords you can target and the better your website will perform. By better performance, we mean a higher rate of conversions from just visitors to real buyers.
So welcome to the starting point range of websites. We look forward to being of service.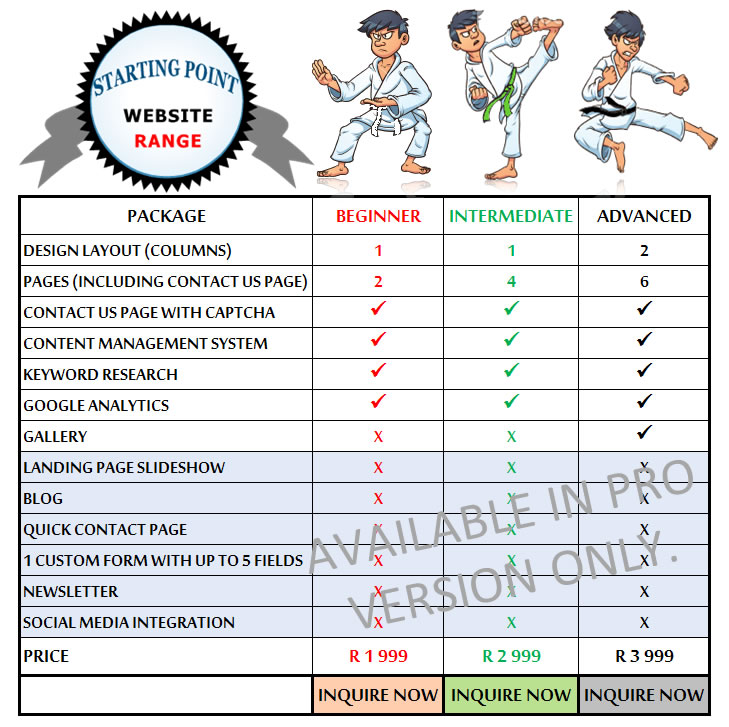 Please note that all prices exclude VAT. After you have chosen your website offer, kindly select your hosting requirements.