PROFESSIONAL WEBSITE DESIGN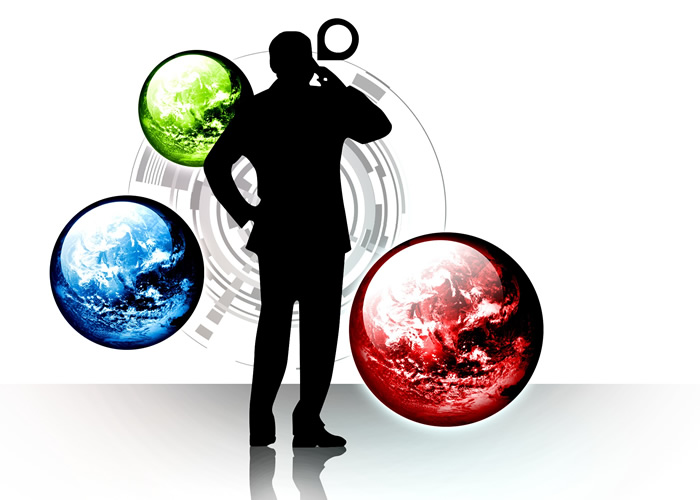 Having a web presence is critical in this day and age so that customers, investors or potential employees can find you and see what you have to offer. Having just a website is not enough anymore as the internet space is very large with many competitors. You need to have a really professional website design that screams with credibility if you want people to take you seriously. If your site looks like it was designed by an amateur, then visitors are going to think that your company is amateur and your chances of making a good first impression will be gone up in smoke. First time visitors may never return. Think of your website as your public image and the shopfront of your business. If you don't invest in your own image, how would you expect a client to invest in you.
THOSE CHEAP WEBSITES!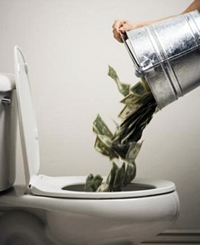 You have to be weary of those cheap website offers because quite honestly, you really get what you pay for. A lot of these cheap web offers give you those cookie cut templates where your website looks the same as the next company. Who is your visitor going to choose? We design only unique looking websites with responsive themes which means they adapt optimally to fit to the screen size of the device in which it is being viewed. Don't throw your hard earned money down the toilet . Don't compromise quality and your image for just a cheap price. I have heard so often that someone has given their tech savvy nephew to do their website because they know a bit about computers and then the end result becomes a really undesirable web presence. Someone that loves cars is not necessarily a good driver. Get the point?
CONTENT MANAGEMENT SYSTEMS:
Have a look at some of the professional website designs we have done and see for yourself. Every website we create is all content managed by you which means that you can upload and maintain all your own content. And all this with only an hour of training.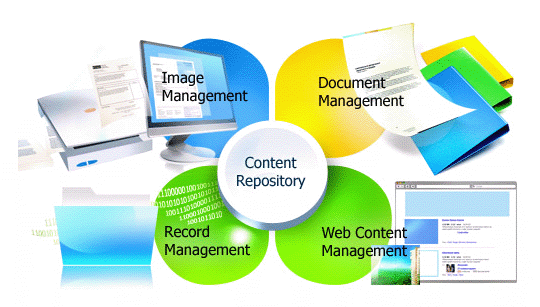 We offer affordable website design that will create that aesthetic appeal for your company and at the same time will not break your piggy bank. We do the initial keyword research so that we match your web pages with actual search terms that internet users as typing into their browser. In fact, all our websites make SEO a breeze and we show you how to maximise your exposure by following our simple yet effective techniques.
NO PAGE LIMIT:
Apart from our standard website features that offer NO PAGE LIMIT, we offer additional features based on your requirements. We also give you a free domain name or free domain transfer to ourselves so that you can start claiming your online space.
We work fast and to your requirements so that you can start competing with your opposition within 5 days provided that you have all the necessary content that we require. We guide you every step of the way to tell you what works so that you can make that high impact. Please choose one of our following packages. If you require any additional work, please ask us for a quote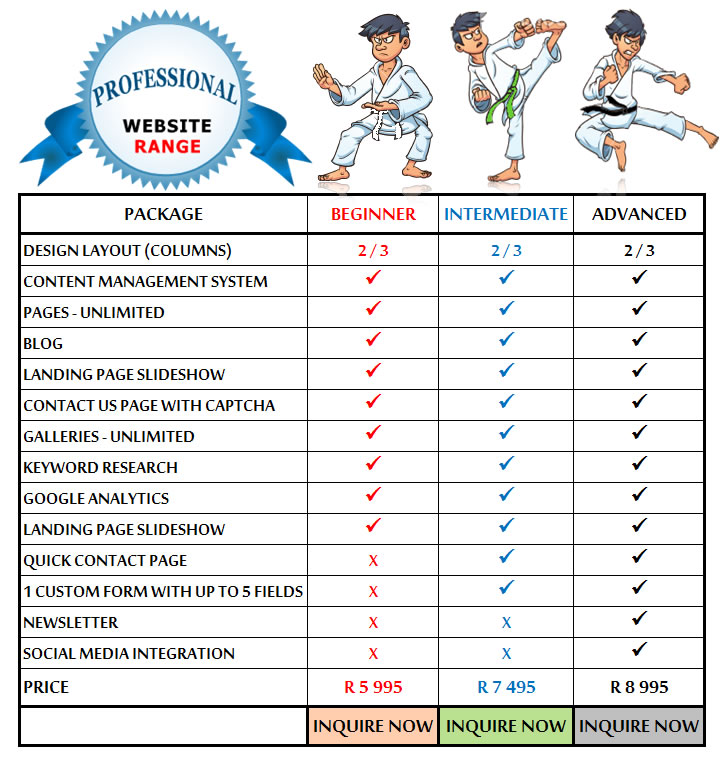 Please note that all prices exclude VAT
Would you like to sell your products online? The additional e-commerce module is ideal if your are selling commercial items that can lend itself to easy online sales. Get it today for an additional R 2500 and start selling now.
After you have chosen your website offer, please select your hosting requirements.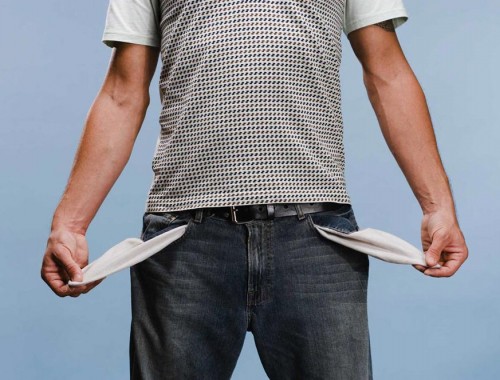 A little low on cash? We understand that times can be tough and there are challenges in how to spend your money therefore we offer easy payment plans for 6/12 months installments. Now, can you afford to pass this up?